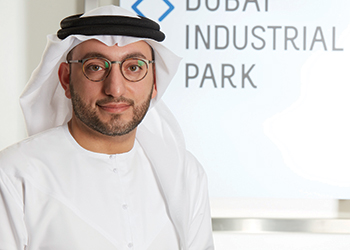 Steel firm to double facilities at park
March 2017
Al Shafar Steel Engineering (Assent) plans to double its facilities at Dubai Industrial Park.
The expansion, which will make it one of the largest steel manufacturers in the region, will grow the firm's footprint in the UAE and wider GCC.
Under the expansion, Assent will add four new facilities spread over an additional 1.2 million sq ft, registering a total area of 2.4 million sq ft. Construction is scheduled to begin in the second quarter, and the new facility is estimated to start operations by the end of 2018.
As part of the expansion, Assent will invest Dh100 million ($27.2 million) in the construction of facilities and Dh75 million ($21 million) towards installation of new machinery.
With 2,300 employees projected to work on site, the state-of-the-art factory will manufacture and fabricate ready-to-use products for delivery to local clients, with integrated facilities for warehousing, storage and offices.
Once the new facilities are commissioned, they will enable Assent to increase its annual production value by approximately Dh300 million ($81.6 million) in the first two years. This growth will add to Assent's current annual production levels that stand between Dh800 million and Dh1 billion ($217 million and $272 million).
Amr Ali Ahmed, the manager partner and CEO of Assent, said: "Strengthening our services to customers and catering to the rising regional demand for steel are the key reasons for our decision."
Saud Abu Al Shawareb, chief operating officer of Dubai Industrial Park, said: "We are pleased to witness the strategic expansion of Assent. The new facilities will promote industrial growth and sustainability for the benefit of the community."
More Stories