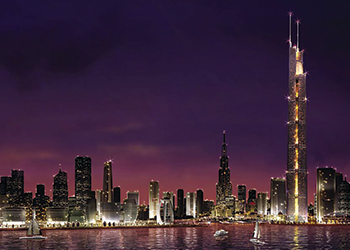 Madinat Al Arab work gets going
March 2017
Nakheel is moving ahead with infrastructure work at Madinat Al Arab, a 522-hectare site with 266 mixed-use land plots, located at Waterfront in Jebel Ali.
Dubai-based international consultants Dar Al Handasah has been roped in to provide the infrastructure design, engineering and site supervision services at the development, which spans five zones.
Infrastructure design for four of the five zones is almost complete, with the infrastructure construction tender due for release in the second quarter.
"Madinat Al Arab's strategic location, within easy reach of Dubai World Central Airport, the Expo 2020 site, recently-opened attractions and theme parks and the UAE capital, Abu Dhabi, makes it a significant area for growth and development," said a Nakheel spokesman.
"We are reinforcing our commitment to the area and its investors by moving ahead with infrastructure in this key part of the waterfront," he added.
Elsewhere in the area, Nakheel has already completed the Veneto and Badrah communities, which feature nearly 800 homes and a community retail centre, due to open this year.
Nearby, the sprawling 42-tower Jebel Ali Gardens community for 40,000 people, is also under development.
More Stories