Qatar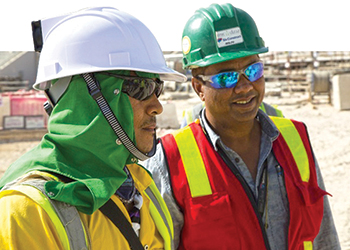 Hats off to SC!
March 2017
Innovative cooled helmets are to be used this summer by construction workers on site at Qatar's World Cup stadiums.
The solar powered helmets have a built-in fan and weigh just 300 gm more than conventional helmets but can reduce skin temperatures for workers in the heat by up to 10 deg C.
They were developed by Qatari researchers in cooperation with the Supreme Committee for Delivery & Legacy (SC) and Aspire Zone Foundation (Aspire) and will be rolled out at all SC construction sites this summer.
More Stories