Saudi Focus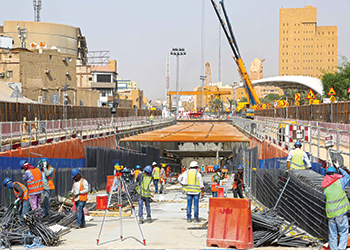 Kone wins contract
April 2017
Kone, a global leader in the elevator and escalator industry, has won a major order to supply 418 elevators and escalators for Line 3 of the Riyadh Metro.
Line 3 is the longest of the six lines in the project stretching along 41 km and spread across 22 stations.
As per the contract awarded by Arriyadh Development Authority (ADA), Kone will supply 262 escalators and 156 elevators, of which 96 will be scenic. The solutions will be equipped with Kone E-Link monitoring systems.
On the contract win, Pierre Liautaud, the executive vice-president for Kone South Europe and Middle East and Africa (MEA), said: "We are extremely proud to be partnering on this project and help fulfil the demands of the growing commuter base."
The order was booked in the fourth quarter of 2016.
The line is expected to be operational by the end of 2020.
More Stories