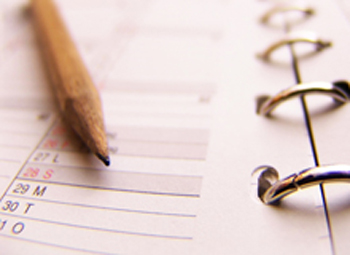 Diary of events
April 2017
Gulf Construction updates you with the latest calendar of events from the Middle East and beyond.
APRIL
12-14: Ecobuild Southeast Asia, an event on sustainable design and construction, at Kuala Lumpur Convention Centre, KLCC, Kuala Lumpur, Malaysia.
18-20: Cityscape Abu Dhabi, a property investment and development event, at Abu Dhabi National Exhibition Center (Adnec), Abu Dhabi, UAE.
20-22: Roof India, an event showcasing the emerging trends in roofing and facade engineering, at Chennai Trade Centre, Chennai, India.
20-22: Buildexpo Kenya, a building and construction, mining and water technologies trade exhibition, at The Dome, Carnivore Grounds, Nairobi, Kenya.
23-27: Batimatec, a building and construction materials exhibition, at Palais des Expositions d'Alger, Algiers, Algeria.
24-26: Cityscape Qatar, a real estate, construction and infrastructure projects exhibition and conference, at Qatar National Convention Centre, Doha, Qatar.
25-27: The Big 5 Construct North Africa, a building and construction exhibition for the North African region, at Parc d'Exposition de l'Office des Changes, CICEC, Casablanca, Morocco.
25-27: The Gulf Construction Expo, Gulf Interiors, and the Gulf Property Show, a trio of shows for the Northern Gulf's building and construction, interiors and real estate sectors, at the Bahrain international Exhibition and Convention centre, Bahrain.
26-28: Ecobuild China, a green construction expo, at Shanghai New International Expo Centre, Shanghai, China.
27-28: Architect@Work Belgium, an architecture and interior design exhibition, at Kortrijk Xpo, Kortrij, Belgium.
30: Safety Design in Buildings, a debating platform for safety and fire professionals in the construction industry, Moevenpick Hotel, Riyadh, Saudi Arabia.
MAY
8-11: Project Qatar, an exhibition for construction technology, building materials, equipment and environmental technology, co-located with Qatar Stonetech and Heavy Max, at Doha Exhibition & Convention Centre, Doha, Qatar.
14-16: Saudi Aircon, an air-conditioning, ventilation, heating and refrigeration show, at Riyadh International Exhibition Centre, Riyadh, Saudi Arabia.
15-17: Windorex + Glass & Aluminium Oman, an exhibition for windows, doors, glass, aluminium, facades and sun protection systems, at Oman International Exhibition Centre, Muscat, Oman.
GCM invites organisers of conferences, exhibitions and seminars to send details about construction-related events for this column.
More Stories