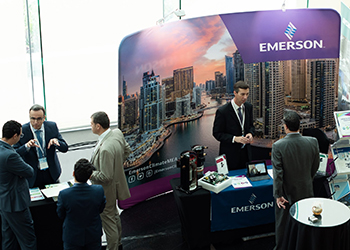 Retrofitting key to cutting costs
April 2017
Retrofitting key components with the latest technology can significantly reduce energy consumption, maintenance and overall operating costs in old buildings, says Emerson, a leading provider of heating, air-conditioning and refrigeration solutions for residential, industrial and commercial applications.
And while existing buildings account for the vast majority of energy consumption in the residential and commercial sector as opposed to new construction, a building doesn't have to be new to be energy efficient, says a company official.
Emerson's next-generation ZX refrigeration condensing units enjoy proven success for applications such as supermarkets, convenience stores, cold storage and hotels. The units offer energy-saving features, intelligent store architecture, improved system reliability and user-friendly retrofitting capability.
"As an organisation, we are committed to protecting the environment and providing solutions that decrease energy consumption," says Aniruddha Bhat, director of marketing at Emerson.
In the US, according to data provided by McGraw-Hill, as much as 61 per cent of all construction projects are retrofits.
"Even in a city such as Dubai, where many of the buildings are under 20 years old, there is still a strong case to retrofit for energy savings. In addition, there are several quantitative benefits including reduced management and operating costs, extended equipment lifespan, increased property value, and enhancing occupancy rates," Bhat adds.
Emerson was a participant and sponsor of the 2017 Retrofit Tech UAE Summit held last month (March 20 to 21), which it utilised to communicate the importance of new technology.
US-headquartered Emerson is a global technology and engineering company providing innovative solutions for the industrial, commercial, and residential markets.
More Stories