Events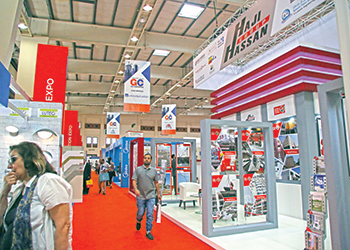 Voting begins for best stand
August 2017
The shortlist of nominees for the Best Stand Award at Gulf Construction Expo has been posted by the event organiser Hilal Conferences and Exhibitions (HCE) for voting to begin.
The shortlist of nominees from the 2017 expo are: Haji Hassan Group, Al Nooh, Middle East Traders, RP KP Group, Paramount Doors and Espac.
Exhibitions director Ahmed Suleiman said: "Visitors can now vote online through the show's website (www.gulfconstructionexpo.com) where images of the nominees' stands are displayed for the public to judge for themselves and vote for their favourite."
"The criteria for the shortlist recognised the exhibitor's creativity, brand promotion, product promotion and functionality for conducting business on the stand," added Suleiman.
The shortlisted stand designs are available to be viewed online through the expo website and votes can be cast via the linked Facebook poll. Voting closes on October 1.
More Stories