Real Estate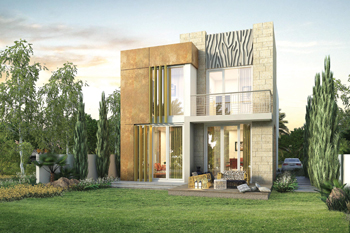 Just Cavalli villas sold out
November 2017
Damac Properties has announced the complete sell-out of all units in Phase One of Just Cavalli villas at its golf development, Akoya Oxygen, in Dubai, UAE.
Just Cavalli villas were borne out of a recent collaboration between Damac Properties and the Roberto Cavalli Group to launch the world's first villas to feature interiors with the "Just Cavalli" signature-style, says the developer.
Located in one of Dubai's most prestigious golf communities, the luxury villas embody the designer's bold and iconic styling and ethos, with exotic and innovative interiors complemented by daring exteriors.
To cater to the strong investor interest, Damac Properties has announced the release of additional units for sale. Priced from Dh1.3 million ($353,867) with an easy payment plan over three years, the latest collection of Just Cavalli villas went on sale on October 21. For a limited period only, Damac Properties has made it even more attractive for customers by waiving 50 per cent of the DLD (Dubai Land Department) registration fees, with customers set to save Dh26,000 or more, depending on the unit they choose, it adds.
Just Cavalli villas are available in a variety of configurations and sizes including three-bedroom options that offer additional choice with rooftop terraces and unique lower ground floors that provide additional recreational or utility space for the family. A standalone six-bedroom option is also available for larger families who seek additional space.
More Stories