Regional News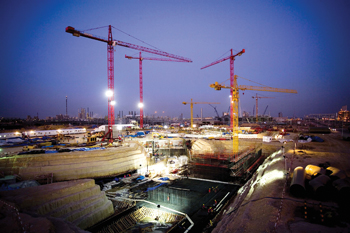 Positive outlook for infrastructure growth
January 2018
The outlook for Middle East infrastructure investment remains positive as the region increases focus on public-private partnerships (PPPs) and privatisations, according to international law firm CMS.
The UAE is the most attractive Middle Eastern country for infrastructure investment, stated CMS in its infrastructure index which has been launched recently.
While the Netherlands claimed top global spot overall, despite a prolonged period with no government at all, countries in the Middle East claimed three spots in the top 20, said the CMS Infrastructure Index which ranks 40 jurisdictions in order of infrastructure investment attractiveness.
The Index has ranked the UAE in 10th position, attributing its high degree of diversification, global hub status, 2015 PPP legislation and the upcoming Expo 2020 as key drivers. Qatar and Saudi Arabia also feature in the top 20 list, at 12th and 18th position respectively, followed by Oman (22nd), Jordan (31) and Iran (38).
More Stories