Saudi Focus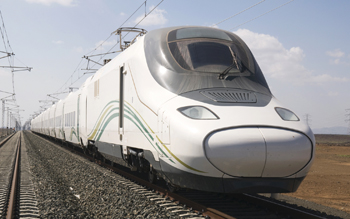 $14bn infrastructure spend envisaged for 2018
January 2018
Saudi Arabia has announced an expenditure of of SR978 billion ($260.8 billion) for 2018, the largest budget spending in the history of the kingdom and a growth of 5.6 per cent compared to 2017.
The budget envisages a capital expenditure of SR205 billion ($54.66 billion) or 21 per cent of total expenditures, 13.6 per cent higher than 2017.
It has allocated SR54 billion ($14.3 billion) for boosting the infrastructure and transportation sector with a focus on road, ports, railways, airports and housing projects. Some SR21 billion will be spent on developing roads, ports, railways, airports, housing, communications and information technology, postal services, the industrial cities of Jubail and Yanbu, Ras Al Khair Industrial Mining, and Jazan City.
The capital expenditure ratio to total government expenditure is projected to reach 22 per cent in 2020, up from 19 per cent in 2017. While public expenditure growth is expected to average 4.3 per cent for the period 2018-2020, the growth of capital expenditure over the medium term is expected to average higher at 8.3 per cent, the Finance Minister said in his budget proposals.
Revenues for the fiscal year 2018 is estimated at SR783 billion, an increase of 12.6 per cent compared to 2017, leaving a budget deficit of SR195 billion.
More Stories