Saudi Focus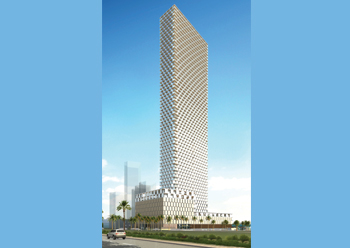 Al Rajhi unit secures Sail tower contract
January 2018
Saudi-based Al Rajhi Building Solutions Group said one of its units, Cladtech International (CTI), has won a contract to manufacture and install curtain-wall facades for the Sail Tower project in Jeddah, on the Red Sea coast.
A civil engineering and construction group, CTI said the contract was awarded to the company by Al Saad General Contracting because of its reputation as a highly distinguished curtain-wall expert firm.
Sail Tower is a 60-storey building that will house 242 luxury hotel rooms; 104 serviced apartments and parking slots for 600 cars.
On the contract win, Dr Khalid Al Rajhi, the chairman of Al Rajhi Building Solutions Group, said: "We are proud to be part of this mega project, which will play a key role in the efforts to enhance Jeddah's business and investment environment.
"This contract win also demonstrates our commitment towards fostering strategic partnerships with companies like Al Saad General Contracting Company – wishing them continued success as we move forward in the completion of this project."
More Stories