Saudi Focus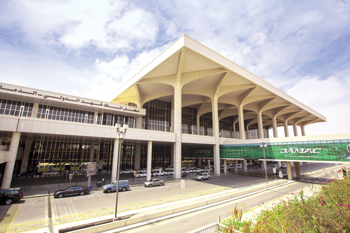 Ineco wins airport masterplan deal
January 2018
Spanish transport engineering specialist Ineco has been awarded a major contract by Dammam Airports Company (Daco) to develop the masterplan for the King Fahd International Airport in Saudi Arabia.
The plan includes the expansion of all airport facilities to cater to growing passenger demand, as well as the study of the connection of the airport's cargo area with the country's main rail freight line. In addition, a new airport city will be developed, along with the recently initiated cargo village, said Ineco.
King Fahd International in Dammam is the third largest airport in Saudi Arabia in terms of passenger movements. Since 2009, passenger throughput at the airport has grown at a CAGR (compound annual growth rate) of 10.7 per cent to reach 9.68 million passenger per annum in 2016.
With a 2047 horizon, this project aims to turn the airport into a regional hub, making it an important intermodal node for the movement of passengers and cargo.
Daco CEO Turki Abdullah Aljawini and Roy Toh, the director for traffic development, were recently at the Ineco headquarters to see the progress of the project.
With this contract, Ineco is consolidating its position in the region, where it has also been involved in the development of the high-speed rail between Makkah, the masterplan for Kuwait airport, the expansion of Fujairah airport and the ORAT (operational readiness and airport transfer) at Abu Dhabi airport.
More Stories