UAE Focus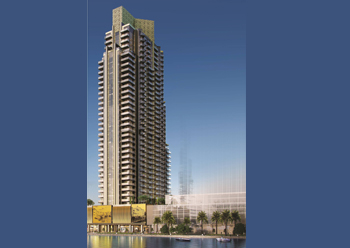 Daar kicks off global expansion in Dubai
January 2018
Dar Al Arkan (Daar), the largest listed real estate developer in Saudi Arabia, has announced plans to expand to global markets, selecting Dubai as the launchpad for its international business, with a Dh800-million ($218 million) development on the Dubai Water Canal in Business Bay.
The company has partnered with iconic Roberto Cavalli fashion brand, to design the interiors of the lavish 34-storey waterfront skyscraper in true Italian fashion.
The new tower named "I Love Florence", will offer its residents an immersive living experience that combines the sophistication of Florence in Italy with the luxury of dazzling Dubai, said the Saudi firm.
Towering over the 3.2-km man-made waterway, the high-rise will combine stunning views of the canal's vibrant outdoor and night scenes, with the elegance of the Florence's Arno riverside, reflected in the interiors sketched by one of Italy's most famed design houses.
Daar has roped in La Casa Engineering Consultants for the project, while the tower architecture has been designed by VX Experts. The construction work on the luxury project will start this month (January).
This is the first time ever that Roberto Cavalli lends its name to a real estate development, anywhere in the world.
More Stories