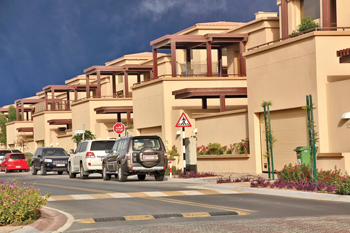 Abu Dhabi announces major boost for housing
January 2018
The Abu Dhabi Executive Council has boosted its public housing policy with a number of major changes including the creation of a new residential package and a plan to develop a mega housing project – Al Riyadh City – in the emirate, said a Wam report.
The move comes in line with government efforts to reduce the waiting time for social housing by more than half.
All these improvements to the housing policy have been endorsed by Sheikh Mohamed bin Zayed Al Nahyan, Crown Prince of Abu Dhabi and Deputy Supreme Commander of the UAE Armed Forces, who is also the chairman of the executive council.
"The housing package is designed to reduce the waiting period by more than half, allowing for the exchange and trading of granted and built-up land, as well as the purchase of additional land at subsidised prices according to certain terms and conditions, with the aim of providing more options for beneficiaries and ensuring their social welfare," remarked Sheikh Mohamed.
The other major announcement is the development of Al Riyadh City, the largest housing project in Abu Dhabi, spread over 8,000 hectares – equivalent to 85 per cent of the area of Abu Dhabi island –located 30 km from Abu Dhabi Downtown.
On completion, the Al Riyadh City – previously known as South Shamkha and North Al Wathba – is likely to house over 200,000 citizens. It will boast several residential neighbourhoods with a full range of public facilities, such as parks, schools, shops, mosques, and medical and community service centres, which will comply with the highest standards of sustainability.
Among other developments, the government has set up a new property firm, Modon Real Estate Company, for developing housing, infrastructure and community facilities such as Al Riyadh City.
More Stories