Events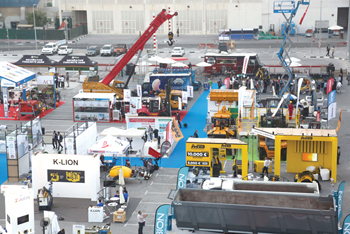 ACI is educational partner at Big 5 Heavy
January 2018
The American Concrete Institute (ACI) said it has signed an educational partnership with The Big 5 Heavy, the region's largest exhibition dedicated to the infrastructure and heavy construction industry to be held in Dubai, UAE.
Running from March 26 to 28 at the Dubai World Trade Centre, the event will host hundreds of local and international companies showcasing innovative solutions and products clustered into five sectors: Middle East Concrete, PMV Live, Foundations & Geotechnical, Mining & Quarrying, and Road Construction.
The Big 5 Heavy will also feature a broad educational agenda with CPD (Continuing Professional Developmenet-certified talks, a live demo area, the brand new Innovation Trail, the Scaffolding Climbing Challenge, the Inspiring Infrastructure Award and The Big 5 Heavy Product Award.
Organised by dmg events Middle East, Asia & Africa, the event is the re-launch of the former Middle East Concrete and PMV Live shows, part of The Big 5 portfolio of events.
More Stories