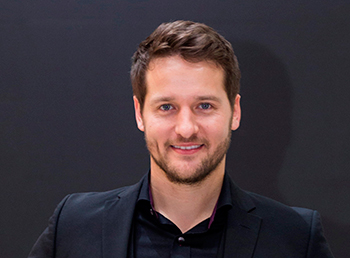 Hansgrohe upbeat on growth in 2018
February 2018
After a very successful 2017, winning big projects in a tough market environment and launching eye-catching products, Hansgrohe Middle East says it's going to maintain its strategy of growth for this year as well.
A challenge for the German sanitary fittings manufacturer is the uncertainty that has arisen due to the recent political and economic developments in some parts of the region, says Markus Singler, managing director of Hansgrohe Middle East.
"We have worked with our partners to reassure them about our long-term strategy in the Middle East and that we are committed to growth here," he affirms.
Another challenge, in a way, is that the company was almost victim of its own success, he adds.
"In 2017, we worked on many big projects, which we had to handle all at the same time – a great but demanding experience for our sales force and administration."
In March last year, Hansgrohe launched some fantastic products for both of its brands – the luxury Axor and the premium hansgrohe – at ISH, a leading trade fair for the bathrooms, building, energy and air-conditioning sector.
In the hansgrohe product portfolio, the new Metropol range was received very positively by customers in the region. Another highlight for customers in the Middle East – and worldwide – was Axor Uno, says Singler.
Axor Uno, the latest collection of the luxury Axor brand, is defined by its pure yet elegant design.
"In addition, our customers were very excited with the new spray technology, PowderRain, which we launched as part of our luxury shower programme of Axor," Singler says.
Hansgrohe presented both these brands last year at the Downtown Design fair in Dubai, UAE. The event has attained international flair and is becoming a creative hotspot in the region, according to him. "For us, the show is a great platform to present both our brands, in particular our luxury brand Axor because its designs are outstanding and really eye-catching. In fact, we dedicated our entire stand to Axor where we presented, among others, not only the new Axor ShowerHeaven and Axor FinishPlus, but also the new collections like Axor Uno and Axor Montreux," says Singler.
In the recent past, Hansgrohe has managed to position Axor as one of the most exciting design brands for the bathroom and kitchen arena.
Commenting on the future for the interiors and bathroom market in 2018, Singler says: "We foresee that the bathroom will become the new kitchen as social yet intimate areas for the couple, and the family. What we mean by that is the space in bathrooms will be wider and much more open."
He says the bathroom is evolving from a room of function to a room of freedom. "Privacy is becoming more and more important. People are willing to invest into their dream bathroom since it is becoming one of the last resorts of peace and privacy," Singler concludes.
More Stories