Regional News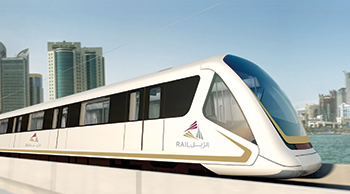 Doha Metro aims for 90pc completion in 2018
February 2018
Qatar Rail said it has set ambitious goals for 2018 on the Doha Metro project aiming to complete more than 90 per cent of the work, including the remaining MEP (mechanical, electrical and plumbing) and architectural fit-outs, this year.
This will see completion of the Red Line up to Al Qassar and the start of trial operations. Qatar Rail also is looking forward to the arrival of the first batch of trains for the Lusail Tram this year, said the company.
Qatar Rail pointed out that 2017 was a year of significant milestones for the company with the progress on the Doha Metro project exceeding 73 per cent, while its other big Lusail Tram project witnessed 69 per cent completion. Civil engineering works were all completed in 2017, and the focus has shifted onto MEP works and architectural fit-out in stations, said the company.
Progress of the MEP works reached 56 per cent last year and final MEP testing and commissioning has begun on the Red Line up to Al Qassar. Façade installation has been completed on the elevated sections of the Red Line and internal fit-out is well progressed, it stated.
The year also saw the completion of track-laying activities in the depot, with both Section One (Red Line up to Al Qassar) and all of the elevated parts of Green Line completed. A total of 106 km of track was laid in 2017, it added.
More Stories