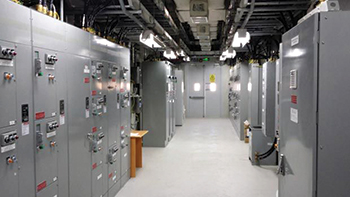 EEIC to supply Fadhili plant
February 2018
Electronic and Electrical Industries Corporation (EEIC), a power and automation solutions provider and a subsidiary of Abunayyan Holding, has won a major supply contract for the Fadhili gas plant project in Saudi Arabia.
A greenfield development, the Fadhili gas plant is being developed at an investment of SR50 billion ($13.3 billion) by Saudi Aramco around 30 km west of Jubail. The plant, based near Khursaniyah Gas Plant, has a total capacity of 2.5 million standard cu ft per day (mmscfd).
As per the deal, EEIC will provide the plant with low-voltage switchgear, low-voltage motor control centres as well as customised pre-fabricated substations (e-houses), reported Arab News.
A specialist in providing these prefabricated buildings, EEIC is a unit of Saudi-based Abunayyan Holding, and has a long history of providing these components to similar projects such as the Uthmaniyah project, stated the report citing a senior official.
Mohamed Tayel, commercial operations director of EEIC, said: "Fadhili Gas Plant is one of many megaprojects that EEIC has worked on alongside Tecnicas Reunidas. We have a long history of working with them and are looking forward to doing so once again."
"It is also a great time for Saudi companies like us to come forward and take advantage of the encouragement and push given by the government. We have skilled workers, factories on a par with international standards and can, therefore, deliver excellent results locally," he added.
More Stories