UAE Focus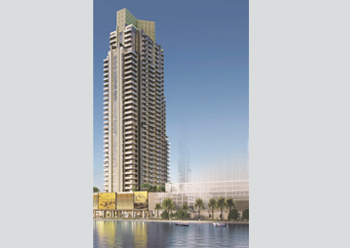 Dar Al Arkan starts work on $218m Dubai tower
February 2018
Dar Al Arkan has started work on its Dh800-million ($218 million) development – I Love Florence Tower – located on the Dubai Water Canal in Business Bay.
The tower is being built in collaboration with the prestigious Roberto Cavalli International Group which will design the interiors of this grand residential development.
A first-of-its-kind project, I Love Florence Tower is Dar Al Arkan's first global operation outside Saudi Arabia.
With a strategic location in Business Bay, the tower not only enjoys a spectacular waterfront view of the Dubai Canal but also gives the residents easy access to various popular lifestyle, fine-dining and social destinations.
The tower hosts 38 floors with one-, two-, three- and four-bedroom apartments with a select few of these get a private elevator. The development also includes two Roberto Cavalli retail attractions, a well-designed lobby and a U-shaped infinity swimming pool, besides 50 parking spots for guests at I Love Florence Tower.
GFG Group will carry out the drilling and foundation works for the project. It will also lay the foundation of the tower and carry out the excavation work for the whole site.
More Stories