Riyadh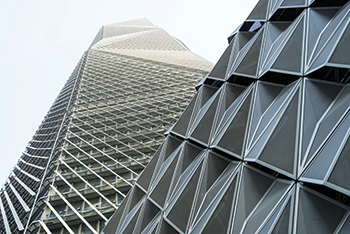 High-tech CMA Tower
March 2018
The 385-m-high Capital Market Authority (CMA) Tower in Riyadh's King Abdullah Financial District (KAFD) is not only amongst the world's tallest buildings, it is also one of the most high-tech.
CMA, the Saudi government's financial regulatory authority, will occupy 300,000 sq ft of space on the top floors of the tower, which will have 80 storeys and a built-up space of 182,137 sq m.
The award-winning building has been designed by an HOK-Omrania joint venture and was contracted to Saudi Binladin Group.
The overall design of CMA tower's faceted crystalline structure responds to the vision set forth by Al Ra'idah Investment Company, KAFD developer. Its crystalline facade creates an open grid and provides access to natural light.
The CMA tower is targeting Leed Gold certification. Its integrated solar control system moderates the intense Saudi light and heat. On the roof, solar panels will produce about 400,000 kWh of energy to help offset some of the tower's energy consumption.
Complementing the facade of the tower is a freestanding podium, enclosed in high-performance, triple glazed glass filled with aerogel for additional thermal insulation.
More Stories