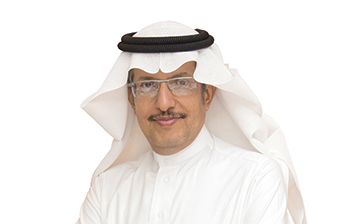 Acwa wins key solar power deal
March 2018
Saudi-based Acwa Power, a global leader in developing, constructing and operating power generation and desalination water plants in 11 countries, has won a contract to develop the first utility-scale renewable energy plant in the kingdom at an investment of SR993.7 million ($265 million).
Located in Al Jouf on a site spanning over 6 sq km, the Skaka IPP (independent power project) photovoltaic (PV) solar plant will generate 300 MW power, said Acwa Power.
It is the first of what will be a series of procurement within the Saudi national renewables programme aiming to produce 9.5 GW of renewable energy by 2023 in Phase One, it stated.
The 25-year power purchase contract was awarded to Acwa Power at a new world record tariff of 8.782 halala/kWh (US cents 2.34/kWh), it added.
Mohammad Abdullah Abunayyan, the chairman of Acwa Power, said: "We are proud to have set yet another world record tariff for PV power, now at home; and are humbled to be entrusted with the first utility-scale renewable energy plant to be developed in the kingdom, which will be the foundation of the visionary and ambitious national programme that seeks to maximise the utilisation of renewable energy sources, as defined by the National Transition Plan 2020 and the objectives of the Saudi Vision 2030."
Abunayyan pointed out that winning the Skaka solar project in the kingdom is a spectacular addition to Acwa's record of successes and achievements in developing and implementing pioneering projects in the renewable energy sector in the UAE, Jordan, Egypt, Morocco and South Africa.
The Renewable Energy Projects Development Office (Repdo) under the Ministry of Energy, Industry and Mineral Resources Repdo selected Acwa Power as the most competitive compliant offer from submissions made by consortiums of eight local and international bidders.
"This new project allows Acwa Power to bring to the kingdom our considerable expertise and capabilities to ensure the delivery of this first renewable energy project at the highest global standards of quality and efficiency," he added.
Paddy Padmanathan, the president and chief executive of Acwa Power, said: "We are very excited to have won this project, through such a rigorous transparent process at a new world record tariff. It will set the foundation for a robust and competitive market for renewable energy in the kingdom thus enabling Saudi Arabia to become a global hub for research, development, manufacture and investment in the rapidly transforming energy sector."
Meanwhile, the Public Investment Fund (PIF), Saudi Arabia's sovereign wealth fund, is nearing an agreement to buy about a 10 per cent stake in Acwa Power International ahead of an initial public offering by the Riyadh-based energy producer, said a report.
Acwa Power is making plans to raise more than $1 billion from an IPO, people familiar with the matter said last month.
Talks are still ongoing, they said. It's not immediately clear what valuation Acwa Power could get from the investment. The PIF is also a major investor in some of the kingdom's largest firms, including Saudi Telecom Company, Saudi Arabian Mining Company and National Commercial Bank.
More Stories