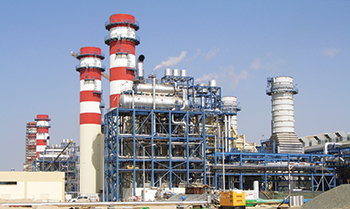 $3.2bn Dubai riviera makes headway
March 2018
Azizi Developments, one of the leading private developers in the UAE, reports significant progress on some of its key developments in Dubai including the Dh12-billion ($3.26 billion) Azizi Riviera canal development and two serviced apartments projects in Al Furjan Community.
The developer was scheduled to begin construction work on phases Three and Four of the Azizi Riviera canal development, located in Meydan One late last month (February). The project will boast 69 mid-rise residential buildings comprising studio, one-, two- and three-bedroom apartments, a mega integrated retail district and two hotels.
Azizi Developments said construction of phases One and Two began in July last year and is on track for completion early next year. It added that the plan was to work round-the-clock on the third and fourth phases to complete the waterfront community within the third quarter of 2019. Once completed, all the four phases will comprise a total of 16,000 apartments.
Inspired by the French Riviera waterfront lifestyle, the Azizi Riviera will contain contemporary features and a premium community lifestyle. The premier feature of the new development is a street museum and a mega-integrated retail district, which will consist of high-street brands as well as a variety of restaurants and entertainment options. The overall development will also offer access to paved walkways, water transport, yachting facilities and a marina.
Meanwhile, Azizi Developments expects to deliver its Dh255-million ($69.4 million) Azizi Farishta Serviced Apartments and the Dh430-million ($117 million) Azizi Plaza projects at Al Furjan community ahead of schedule in the second quarter this year.
Launched in November 2016, Azizi Farishta will offer a total of 284 fully serviced apartments including 137 studios, 124 one-, and 23 two-bedroom units with a retail space of 7,200 sq ft.
The Azizi Plaza, which was launched in October 2016, will offer a total of 434 fully serviced and furnished apartments comprising 286 studios, 46 one-bedroom units and 102 two-bedroom units as well as 9,400 sq ft of retail space.
The community's features include retail centres like Al Furjan Pavilion and Al Furjan West Pavilion; landscaped gardens; and easy access to public transportation. Located between Sheikh Zayed Road and Mohammed bin Rashid Road, Al Furjan also offers easy access to Dubai's attractions and business districts.
More Stories