Regional News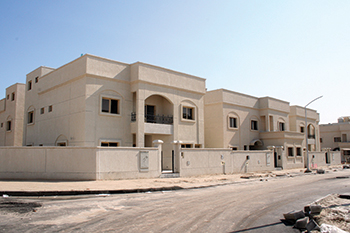 PAHW signs $96m housing deal with Limak
April 2018
Kuwait's Public Authority for Housing Welfare (PAHW) has signed a KD28.99-million ($96 million) contract with Turkey's Limak Holding to construct and maintain 3,260 housing units and power stations, a media report said.
The contract is for the South Abdullah Al Mubarak housing project, reported Kuwait News Agency (Kuna). Limak will have 730 days to complete the project, which also includes road networks and parking lots.
In addition, the contract includes the construction of a sewerage system, rainwater drainage, telephone network as well as placement of power cables, PAHW director general Bader Al Wuqayyan was quoted as saying in the report.
More Stories