Regional News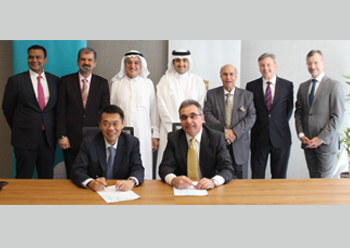 Bahrain Marina to host Shangri-La hotel
May 2018
Bahrain Marina Development Company, a wholly-owned subsidiary of the Social Insurance Organization (SIO), has appointed Hong Kong-based Shangri-La Hotels and Resorts as Bahrain Marina's hotel operators, which is scheduled to open by 2022.
The Shangri-La Hotel located at Bahrain Marina will comprise 250 hotel rooms, 150 one- to three-bedroom suites, eight beach chalets and 21 waterfront villas.
In addition, it will include extensive recreational facilities and meeting facilities, five restaurants, a rooftop lounge, private beach, two outdoor pools, health club, kid's club and a ballroom.
The first phase of the Bahrain Marina project, which runs on the eastern coastline of Manama, is expected to be completed by 2020.
The iconic mixed-use development will include a five-star luxury hotel, hotel suites, freehold apartments and waterfront villas, shopping district, fully-integrated family entertainment and educational centre and a recreational waterfront space with food and beverage (F&B) and retail spaces, along with a yacht club capable of berthing a vast number of boats and yachts of different sizes.
More Stories