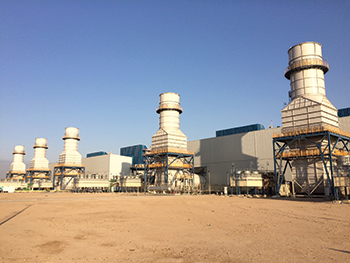 Mena to invest $574bn in energy projects
May 2018
The Middle East and North Africa (Mena) region has already committed $345 billion to critical energy projects under execution while an additional $574 billion worth of development is planned over the next five years, bringing total committed and planned investments up to $919 billion to meet growing demand and demographic and urban expansions, according to a report by Arab Petroleum Investments Corporation (Apicorp).
Of the planned $574 billion Mena investments, the power sector accounts for the lion's share worth $187 billion, while the oil and gas sectors will represent $169 billion and $150 billion respectively, with the remaining investments in petrochemicals, said the 'Mena Energy Investment Outlook' report prepared by Apicorp Research Unit.
The GCC is driving investment in the region and will be well positioned on the back of increased oil prices with Saudi Arabia and the UAE representing 38 per cent of planned investments, at $149 billion and $72 billion respectively, between 2018 and 2022, as both countries look to boost their upstream oil and gas sectors, it stated.
Elsewhere, planned investments between 2018 and 2022 are estimated to be $72 billion in Egypt, $59 billion (Kuwait), $58 billion (Algeria), $37 billion (Iraq), $9 billion (Oman) and $5 billion in Bahrain. The planned projects for the remaining GCC countries are poised to reach $57 billion for the period.
Projects under study represent by far the largest portion of planned investments, at $251 billion. Projects under contract bid amount to $92 billion, while those under design reach $86 billion, the report stated.
More Stories