UAE Focus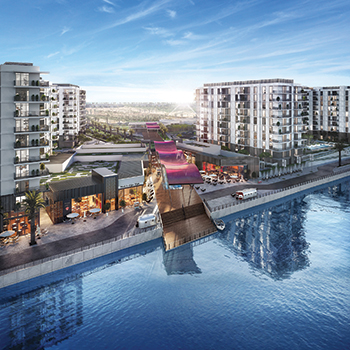 Aldar awards $354m contract for key waterfront project
May 2018
Aldar Properties has appointed the UAE-based Trojan General Contracting as the main contractor for Water's Edge, its latest waterfront development on Yas Island in Abu Dhabi.
The Dh1.3-billion ($354 million) contract follows the award of the early works package to Dutch Foundation, which commenced work on site in February this year, said Aldar.
Located on Yas Island's eastern shores, Water's Edge comprises studios, one-, two-, three-bedroom apartments. It offers home owners the complete outdoor lifestyle with pedestrian access to all amenities including a waterfront promenade with multiple dining and retail options.
It also features private courtyards with spacious landscaped areas, pools, multipurpose courts and a mosque, said the Abu Dhabi developer.
The development lies adjacent to the upcoming Sea World theme park, and a five-minute walk from Yas Mall, Ferrari World and the Yas Marina Circuit, all on Yas Island, it added.
More Stories