Saudi Focus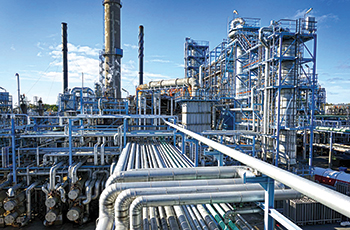 KBR wins Feed deal for COTC complex
June 2018
State oil giant Saudi Aramco and Saudi Basic Industries Company (Sabic) have jointly awarded a major contract to KBR, a leading global provider of project management, and professional and engineering services, for its fully-integrated crude oil-to-chemicals (COTC) complex in the kingdom.
The JV partners said the awarding of the COTC project management and front-end engineering and design (Feed) contract is a second significant step toward the implementation of the giant facility.
The contract primarily covers the finalisation of the project scope, selection of technology providers, update on project economics, and performance of front-end engineering and design.
Commenting on the new milestone, Saudi Aramco president and CEO Amin H. Nasser said: "The award of this second project management contract to KBR not only strengthens the project with additional world-class experience, but is yet another milestone in the kingdom's continuous drive to redirect and optimise its abundant natural resources and maximise its chemicals yield."
"With the addition of KBR to the project, Saudi Aramco and Sabic are confident that the right parties are now in place to see the project through its initial phases and the inclusion of a high proportion of local content," Nasser added.
By 2030, the COTC complex is expected to be a significant contributor to Saudi Arabia's GDP.
More Stories