Events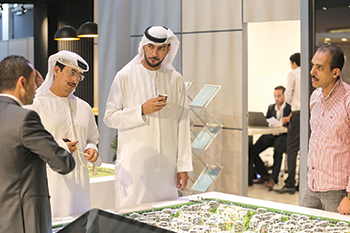 Egypt Property Show nets $110m sales
June 2018
The Egypt Property Show (EPS) ended on a successful note in Dubai, UAE registering a sharp jump in property sales which soared to $110 million, more than 100 per cent over last year's returns.
The event brought together 21 of the country's key public and private property developers including Emaar, Sodic, Palm Hills, Hyde Park, MNHD and City Edge to the Dubai World Trade Centre.
EPS, the first-of-its-kind real estate roadshow, aims to create an ideal platform for top developers to showcase various Egypt-based projects in the international arena.
During the three-day event, real estate companies had the chance to present their projects across Egypt's north coastal line, and the new capital city, east of Cairo.
The show intends to take the real estate exhibition to other countries, starting with a three-week tour in September this year across the US and UK.
This will be followed by a closing exhibition in Kuwait scheduled for December. With these new stops, Egypt Property Show is expected to generate a total of $250 million sales, the organiser said.
More Stories