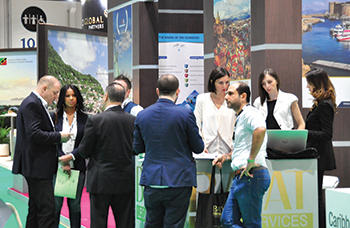 Abu Dhabi expo to attract 125 realty majors
July 2018
Leading players in the real estate and property investment industry will be in Abu Dhabi, UAE, for this year's International Real Estate and Investment Show (IREIS).
Scheduled to be held at the Abu Dhabi National Exhibition Centre from November 1 to 3, the event will be a one-stop shop for global investors who seek real estate investment opportunities in the UAE, said the organiser Dome Exhibitions.
The show is expecting over 125 high-end exhibitors and more than 12,000 visitors. To give a greater value to the exhibitors and visitors, the associated events that will complement the main IREIS Abu Dhabi 2018 are 'International Real Estate Conference', 'Citizenship & Residency Expo' and the 'Global Investor Meet', it stated.
According to Dome Exhibitions, the 10th edition of the IREIS is a B2C sales and networking platform where spot sales are permitted, and brings leading local and foreign real estate developers and agents under one roof, reflecting the attractiveness of UAE's real estate sector.
In 2017, the IREIS had attracted $220 million worth of investments with 110 exhibitors from 24 countries and 8,600 visitors from 75 countries. The top exhibitors at the show included Emaar, Damac, Danube, G&Co, Arada, Majid Al Futtaim, Dubai Properties and Fam Holding.
According to experts, the demand in the residential housing segment is accelerating and creating more opportunities for affordable real estate developers and investors.
Dony Cyril, the exhibitions director at Dome Exhibitions, said: "We had very positive meetings with several leading developers who showed overwhelmingly positive interest in IREIS Abu Dhabi 2018 for an opportunity to sell their properties."
"Special offers and exclusive instalment schemes offered by major developers with spot booking benefits are attracting more investors and provide more value for the purchases during the three-day event. Property consultants and financial institutions will also be at hand to provide potential buyers with expertise on the latest market trends and suitable mortgage offers," he added.
More Stories