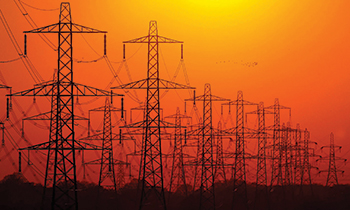 UAE power cables market to reach $2.5bn
Significant investment in mega infrastructure projects is fuelling demand for power cables in the UAE, according to a report.
August 2018
The UAE power cables market is projected to reach $2.5 billion by 2024, according to a new report by 6Wresearch, a global market research and consulting firm.
The report, titled "UAE Power Cables Market (2018-2024)", estimates and forecasts the overall UAE power cables market by voltage rating, applications and regions. It provides a detailed analysis of the on-going trends, opportunities, high growth areas and market drivers which would help the stakeholders to device and align their market strategies according to the current and future market dynamics.
The UAE power cables market registered substantial growth in 2017 attributed to recovery in copper and aluminium prices as well as significant investment in mega infrastructure projects such as new high-rise skyscrapers, theme parks, state-of-the-art shopping malls and artificial islands, says the report.
Furthermore, sustained economic diversification efforts in the country also contributed to an increase in the sales for power cables.
Upcoming projects such as Mohammed bin Rashid City, MBR City – District One, Barakah Nuclear Power Plant and Aljada megaproject would increase the demand for power cables in the country.
Further, government initiatives such as UAE Vision 2021, Dubai Plan 2021, the Abu Dhabi Economic Vision 2030, Sharjah Tourism Vision 2021 along with rapid urbanisation and rising electricity consumption in the country would additionally encourage the growth of power cables in the near future, it says.
Ravi Bhandari, assistant manager, research and consulting, 6Wresearch, says: "The infrastructure sector held the majority of the revenue share in 2017 on account of ambitious government plans for infrastructure development including construction of roads, airport, metro, ports, power plants and hospitals.
"However, the buildings and industrial sector is expected to grow at a faster rate than the infrastructure sector during the forecast period as a result of ongoing construction activities in the real estate and hospitality sectors, as the country prepares itself to host World Expo in 2020."
Rishi Malhotra, senior research analyst, Research and Consulting, 6Wresearch, says: "The low-voltage (up to 1 kV) power cable segment held the highest revenue share in 2017 on account of its installation in buildings, infrastructure, oil and gas, petrochemicals and other industrial applications.
"Moreover, amongst all the regions, Dubai held the major revenue share and is expected to maintain its leadership during the forecast period as well, attributed to ongoing and upcoming commercial building and transport infrastructure projects in the region."
Some of the key players in the UAE power cables market include Ducab, Riyadh Cables Group Company, Jeddah Cables Company, Oman Cables Industry, National Cables Industry, Elsewedy Electric – UAE, Power Plus Cable, Saudi Cable Company, Alfanar Company, Prysmian Group, Nexans Middle East, and Brugg Cable Middle East DMCC.
More Stories