Power Generation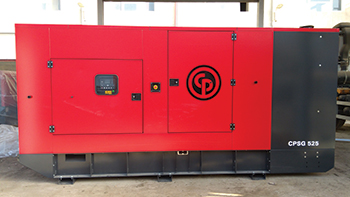 Chicago Pneumatic wins key Egypt orders
September 2018
Chicago Pneumatic has recently sold its first CPSG generators in Egypt after its authorised distributor, Arak Heavy Equipment, won two separate orders in a matter of months.
The CPSG generators were selected by two leading government contractors. According to a company spokesman, the first order received from Nile for Roads was for two CPSG 525 generators, while the second order was for three CPSG 65 generators from New Sharm Contracting, which is providing power to the Justice Ministry.
"We closed these two deals because the products met the exact specifications of our customers," says Mohammad Mamdoh, sales support supervisor at Arak Heavy Equipment. "During the product demonstration, we highlighted the durability that defines Chicago Pneumatic's products. Additionally, it helped that we can offer the on-demand aftersales support that our clients look for in a reliable supplier."
The CPSG range, which is tough and powerful, comprises more than 15 models, ranging from 9 to 750 kVA and is available in 50 Hz or 60 Hz versions.
The units are built to withstand tough working conditions, making them ideal for those seeking a consistent power source for 24/7 operations. They are built with a galvanised canopy and come with a spillage-free frame.
Furthermore, the CPSG generators range features an advanced control panel that enables users to control and operate it remotely. They are also very easy to maintain, with a simple-to-follow process.
More Stories