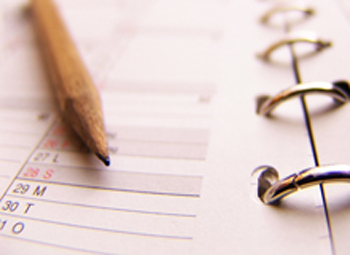 Diary of events
September 2018
SEPTEMBER
10-14: Inter-Build Jordan, a fair and forum for construction and building technologies, at Zara Expo Amman, Amman, Jordan.
12-14: Camsecurity & Fire, a security, safety and fire protection show, at Diamond Island Convention and Exhibition Centre, Phnom Penh, Cambodia.
12-15: Fesqua, an expo on windows and doors, hardware and components, at Sao Paulo Expo Exhibition and Convention Centre, Sao Paulo, Brazil.
14-17: Destination Habitat – Dole, a show for construction, renovation, and interior and exterior design, at La Commanderie, Dole, France.
16–18: Index, an exhibition on interior design and furnishing, alongside FIM and The Hotel Show Dubai, at Dubai World Trade Centre, Dubai, UAE.
16-19: Cityscape Jeddah, a property investment and development event, at Jeddah Centre for Forums and Events, Jeddah, Saudi Arabia.
18: Construction Summit, at the Westin Dubai Mina Seyahi Beach Resort & Marina in Dubai, UAE.
18-21: The Big 5 Construct Egypt, at the Egypt International Exhibition Centre (EIEC), Cairo, Egypt.
24-25: Construction Technology Forum, at the Address Hotel Dubai Marina, Dubai, UAE.
26: Going Digital Event 2018: Manama, an event by Bentley Systems to help fully leverage the potential of BIM by going digital, at Crowne Plaza, Manama, Bahrain.
27-29: Dar Construction Expo, at Julius Nyerere International Convention Centre, Dar Es Salaam, Tanzania.
30: Fire Safety Kuwait, at Symphony Style Hotel, Kuwait.
OCTOBER
1-3: Oman Fire, Safety & Security Exhibition, at the Oman Convention & Exhibition Centre, Muscat, Oman.
2-4: Cityscape Global, a property investment and development event, co-located with Building Healthcare Middle East and Hospital Build & Infrastructure Middle East, at Dubai International Exhibition Centre, Dubai, UAE.
2-5: Adana Ideal Home Fair, a furniture, kitchen, home textile, carpet, lighting, and decoration materials fair, at Tüyap Adana International Exhibition and Congress Centre, Adana, Turkey.
3-6: Isfahan Modern Construction, an exhibition on architecture and modern building technologies, at Isfahan International Exhibition Fairground, Isfahan, Iran.
4-5: Architect @ Work – Nantes, an exhibition on architecture and interior design, at Exponantes – La Beaujoire, Nantes, France.
8-9: The Mining Show, an expo that brings together the entire mining and quarrying ecosystem, at the Dubai International Exhibition and Convention Centre, Dubai, UAE.
8-10: Infra Oman, an infrastructure and industrial projects exhibition, at Oman International Exhibition Centre, Muscat, Oman.
More Stories