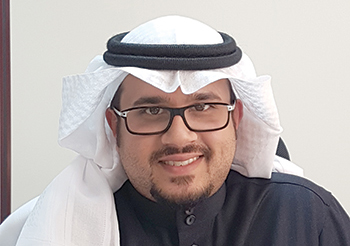 Zoomlion flies high on Ranco wings in kingdom
October 2018
Rabiah & Nassar Commercial (Ranco), a subsidiary of the Rabiah & Nassar Group and sole dealer for Chinese Zoomlion's rough-terrain (RT) cranes and crawler cranes in the country, has invested millions of dollars in expansion to promote and support the brand.
Ranco has invested over $10 million on expansion, which includes opening of new facilities and boosting its workforce, as well as implementing new sales strategies and methodologies. From its operational base in Al Khobar, it has branched out to Riyadh and Jeddah to serve the entire Saudi market.
Zoomlion, a leading manufacturer of construction and materials handling equipment, entered the Saudi market in 2002 with its first crane, and has since exported more than 1,000 units of equipment, including more than 600 units of cranes, to the kingdom.
Both Zoomlion and Ranco plan to focus on the right products that have suitable applications in the market, to build a comprehensive product support division – which includes building a spare parts service eco-system – and to promote the duos comprehensive competitiveness with the help of IT systems, according to Fahad Al Rabiah, marketing and deputy commercial manager, Ranco.
Ranco represents Zoomlion's entire RT crane range, including its crawler cranes and knuckle telescopic cranes in its portfolio, he adds.
Considering the fact that Saudi Arabia accounts for more than 50 per cent share of the Middle East's construction machinery sector and is one of the biggest users of RT cranes, the Chinese cranes giant has always placed great emphasis on the kingdom and on its partnerships there.
"We are glad that we have seen remarkable performance after years of efforts in Saudi Arabia. Our products are widely used in the fields of oil exploration, refineries, highway, railway and housing construction," says Faisal Al Mobayedh, Ranco brand manager.
He says Ranco is co-operating with key market players in the construction sector, such as the Saudi Binladin Goup, Nesma, Al Mabani, Azmeel, Al Muhaidib, Al Fouzan, Shibh Al Jazira, Saudi Lebanese Tarouk, Al Ahmed Cranes, Zamil Offshore, Gulf Haulage Rig Move, China Harbour Engineering Arabia, Expertise Contracting, Azmeel Construction, Arabian Drilling Company (ADC), Ofsat Arabia Rig Move, ACDC, Delama, Pewat Company and others.
"In addition to equipment, Ranco also offers top-notch after-sales service. Its 13,600-sq-m Abqiq Service Centre facility in Al Khobar is well-equipped with facilities, parts and tools needed to keep customers' fleets running. The centre is manned by experts who know the machines inside out. Ranco has a staff strength of 300 in Riyadh, 100 in the Eastern Province and 10 in Jeddah, which makes it easy to offer prompt, on-time and appropriate solutions to customers," Al Rabiah says.
"What this has allowed Ranco to do," says Roy Evans, group operations manager, "is to become known for offering an unbeatable value proposition to customers.
"Our dedicated service teams are focused on lowering the Opex (operating expenditure) for our customers, which means that we consider ourselves as partners in their progress," he adds.
Evan says with this philosophy, the company has expanded its product offerings to enable it to provide multiple solutions to its customers under one roof.
Ranco was set up in the Eastern Province in 2013 and is a rapidly growing division of the Rabiah & Nassar Group specialising in managing, commercial trading, servicing and rental operations of construction equipment as well as materials handling and mobility equipment.
Its diversified product and equipment solutions include machines from renowned names such as Altec, for contractors in the electrical power supply and generation sector, telecommunication and other utility services sector. The range of Altec products that Ranco supplies includes aerial platforms, insulated man lifts, cable handlers, high-line washers, digger-derricks and HD truck cranes.
Furthermore, Ranco also supplies Octopus manlifts from the renowned truck-mounted equipment specialist Oil & Steel.
Another well-known brand name Ranco represents in the logistics and material handling industry is GoodSense. The Chinese forklift specialist offers electric, diesel, petrol and LPG models.
"In fact, materials handling solutions were among the fastest expanding sectors for us in 2016, during which we achieved great growth with GoodSense products," says Al Mobayedh, adding the Zoomlion truck-mounted crane range was another big area of growth.
Ranco reports good performance over the past year. "Our division's performance last year has put us in a strong position. Buoyed by this positive result, we are upbeat about the coming year and have set our targets accordingly. We aim to the Number One dealer for rough-terrain cranes in Saudi Arabia in terms of market share, and also place ourselves among the Top Five in the list of forklift suppliers," he says.
And with industry-leading brands in its portfolio, as well as a culture of strategic application of leadership values such as trust, speed to market and high levels of customer service, Ranco is poised to achieve its goals.
Established in 1950 in Al Khobar, the Rabiah & Nassar Group started as a small road-building contractor and worked in tandem with Saudi Aramco and municipalities to construct some of the major road networks in the kingdom's Eastern Province. Since then, the group has expanded to partner with Saudi authorities to build roads, airports, water treatment facilities, and bridges.
The group's continuous growth helped it to diversify and branch into engineering and contracting, real estate, agriculture, mining, commercial trading, industrial and other investments.
More Stories