Regional News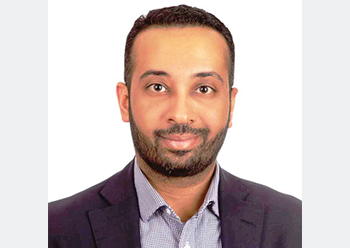 ACI names director for Middle East
November 2018
The American Concrete Institute (ACI) said it has appointed Ahmad Mhanna as the institute's new regional director for the Middle East.
Headquartered in Michigan, US, the ACI is a leading authority and resource worldwide for the development and distribution of consensus-based standards and technical resources. It also develops educational programmes and certifications for individuals and organisations involved in concrete design, construction and materials, who share a commitment to pursuing the best use of concrete.
In his new role, Mhanna will focus on ACI's comprehensive plan to increase knowledge-sharing throughout the Middle East. He will assist in establishing and nurturing regional strategic relationships with members, chapters, companies, governmental bodies, educational institutions, partners, and other construction industry organisations. Mhanna will also build upon recent partnership agreements and increase ACI's activity in the region.
An ACI member and civil engineer, Mhanna has wide-ranging experience in concrete and construction materials testing, analysis, and applications. Prior to this, he was employed at Qatrana Cement in Amman, Jordan. Mhanna has served as a board member of Jordan Concrete Association since 2012 and is also a member of building materials technical committee of the Jordan Institution for Standards and Metrology. He holds multiple ACI certifications and has served as an ACI certification examiner.
In his new role, Mhanna will be based at the ACI regional office, to be located in the Dubai World Trade Centre. An official grand opening ceremony of the regional office is being planned for the evening of January 6, 2019.
More Stories