Regional News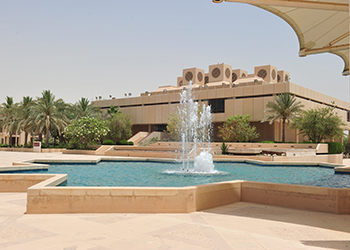 Varsity in $1.37bn expansion
May 2017
Qatar University (QU) will carry out infrastructure works and build other facilities worth QR5 billion ($1.37 billion) over the next 10 years, a report said.
About QR500 million ($137.31 million) will be spent every year, a senior official was quoted as saying in The Peninsula Qatar report.
Ibrahim Yousuf Al Fakhroo, director of capital projects affairs department at the university, said that QU, which currently has over 17,000 students, will implement projects worth an estimated QR3 billion ($823.84 million) over the next three years.
This year, QU will open many key projects including male and female student housing, which includes 668 rooms accommodating about 1,000 students.
The university is preparing this year to open residential apartments for faculty members. The project includes 208 apartments and a club for university employees and students.
Al Fakhroo added that the university will inaugurate the College of Pharmacy building this year, apart from a multi-storey parking building that can accommodate 2,000 cars.
In the next few months, tenders will be issued for the construction of the Sports and Events Building which will include various Olympic stadiums for the university's students.
More Stories