Regional News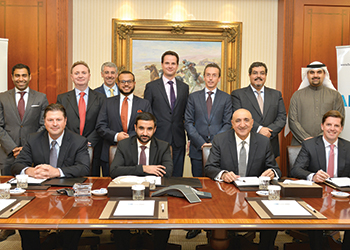 Tube plant breaks ground
May 2017
Mueller Middle East has begun construction in Bahrain on the region's first copper tube manufacturing facility which is set to open next year.
Mueller Middle East is a joint venture between Bahrain's investment arm Mumtalakat Holding Company and GCC-based industrial projects developer and investor Cayan Ventures along with Mueller Industries, a leading global manufacturer and distributor of flow control and industrial products.
The new facility, which will come up at the Bahrain International Investment Park (BIIP), will produce commercial copper tubes to serve regional air-conditioning and refrigeration original equipment manufacturers, said Mueller Industries.
Mueller Industries is the latest international company to sign a lease to establish a production facility in the Bahrain International Investment Park (BIIP). When it commences production in January 2018, Meuller will be one of over 80 companies serving GCC and international markets from this strategic location.
More Stories