Regional News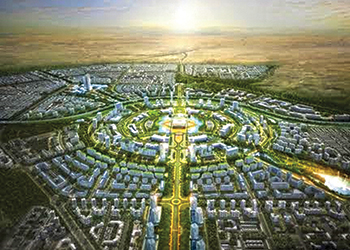 Koreans to build smart city in Kuwait
May 2017
A consortium of South Korean construction firms will build a $4 billion eco-friendly residential city in Kuwait.
The consortium, led by Posco A&C and Hyundai Architects and Engineers Associates Company, plans to build the city that is environmentally friendly, well-organised and connected, Yonhap news agency said quoting the South Korea's Ministry of Land, Infrastructure and Transport.
The smart city will accommodate 25,000 to 40,000 households and construction is expected begin in 2019.
The Korean government will help form the consortium in 2018 and set up a special-purpose company in 2019 to push forward the project. It will be the first Korean export of a 'smart city' project.
The Kuwaiti project can pave the way for winning similar eco-friendly city construction projects in the Middle East, the ministry said.
More Stories