Regional News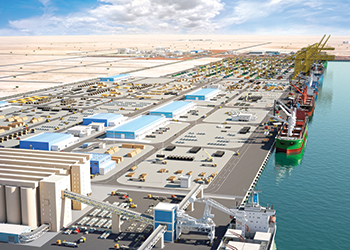 JEC to build food storage facilities
August 2017
Qatar-based AlJaber Engineering (JEC) has been awarded contracts worth QR1.6 billion ($438 million) by New Port Project (NPP) steering committee for designing and building food security facilities and warehouses at Hamad Port in Doha.
As per the agreement, JEC will develop specialised facilities for the processing, manufacturing and refining of rice, raw sugar and edible oils on a 530,000-sq-m area, reported The Peninsula.
The NPP deal also involves construction of bulk storage silos with their associated infrastructure and conveyance equipment, in addition to structures for handling, processing, packaging, reloading and transport, stated the report.
More Stories