Saudi Focus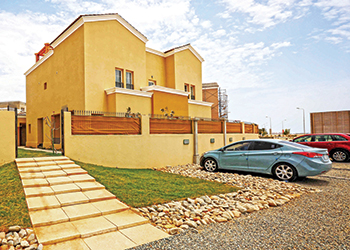 KAEC hands over Jeddah residential plots
August 2017
King Abdullah Economic City (KAEC), the largest privately-funded new city in the world, has announced the handing over of land plots in Phase Five of the Al Talah Gardens district, more than six months ahead of schedule.
The popular Al Talah Gardens district is being developed as a premium residential community in five phases. The KAEC has already handed over the first four phases of the project and now the fifth phase is ready even before the handover date.
In terms of design of community, functionality, leisure facilities and overall lifestyle, Al Talah Gardens is on par with top residential developments around the world, said Fahd Al Rasheed, the group chief executive and managing director of KAEC.
Phase Five is designed by Skidmore, Owings & Merrill (SOM). Its infrastructure too is being readied on world-class standards with special design for storm drainage, sewage system, potable water, irrigation, electricity and telecom networks.
More Stories