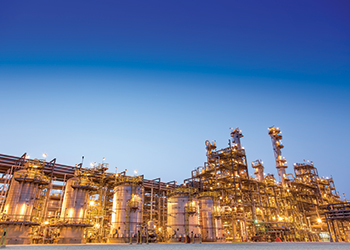 In brief
August 2017
Sadara launches its amines facility
Sadara Chemical Company (Sadara), the largest chemical complex ever built in a single phase, has started up its amines plant.
The Sadara amines plant is composed of two separate facilities, the ethanolamines plant and the ethyleneamines plant, which together will produce a broad range of products from detergents and personal care items to industrial products such as textiles, plastics, cement, wood, gas, rubber, oil, asphalt, and pharmaceuticals.
The amines plant is one of 26 manufacturing facilities located within the company's 6-sq-km chemical complex in Jubail Industrial City II, of which 14 will produce specialty products never before produced in Saudi Arabia.
$587m STPs on cards
The Saudi government has announced plans to set up sewage treatment plant (STP) projects in Jeddah and Dammam besides the Northern Border region with the help of three global consultant companies.
These projects will be offered to private sector establishments on a build-operate-transfer basis, the Arab News reported, citing a senior government official. The cost of implementing the projects' networks, connections and wastewater transmission lines is likely to hit SR2.2 billion ($586.6 million), revealed Mohammed bin Ahmed Mukli, the undersecretary of the ministry and CEO of the National Water Company (NWC).
'Makkan style' mosques planned
Saudi Arabia is set to build 14 out of 50 mosques in the original architectural style of Makkah to boost the Islamic identity of the surrounding Makkah environs, said a report.
The project will also identify the technical features and measurements to build mosques that reflects the past, reported the Arab News. Confirming the report, the Saudi Ministry of Islamic Affairs said it had already begun implementing the designs at these 14 mosques in the Makkan style.
The ministry has also signed an agreement with the Charitable Foundation for the Construction of Mosques to rehabilitate 50 mosques in the holy city.
More Stories