UAE Focus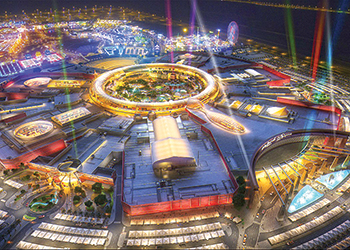 'Nature' mall wins funds
August 2017
UAE-based Cityland Group said it has secured a term loan of $143 million from a consortium of banks comprising Emirates NBD as the lead bank and Kuwait's Burgan Bank for its flagship retail project Cityland Mall.
Construction work on the 2.2-million-sq-ft mall complex is well under way and is being supervised by JLL as the project manager. MEP (mechanical, engineering and plumbing) works are now in progress for all areas.
The focus has been on the critical areas of the project that will house the hypermarket, family entertainment areas and the foundations for the main feature of the mall, the circular timber-arched walkway that surrounds the Central Park.
Cityland Group said the mall, which is being developed at a cost of $330 million, is the world's first 'nature-inspired' shopping destination featuring a 200,000-sq-ft open-air garden called Central Park. This will be the epicentre of the mall in terms of both architecture and its anchoring role in providing a unique sensory experience for shoppers.
The destination mall is set to open next year.
More Stories