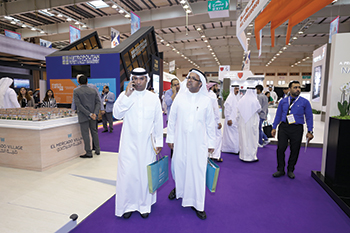 Winter Gulf Property Show set for November
September 2018
Gulf Property Show 2018, a boutique showcase for the real estate and property development sectors in the Northern Gulf, will be launching its first winter edition at The Avenues – Bahrain.
The event will be held from November 21 to 24, said Hilal Conferences and Exhibitions (HCE), the organiser of the show.
Gulf Property Show, in just six years, has established itself as Bahrain's go-to event for real estate developers to promote their latest developments to investors. The Gulf Property Show winter version will complement its flagship event held in April every year, it stated.
Jubran Abdulrahman, the managing director of HCE, said: "Our winter edition will take place at 'the place to be', The Avenues – Bahrain. The location of our first winter edition of the show will promote a more direct route to investors at a relaxing leisure and entertainment complex."
The Avenues – Bahrain is the first shopping and leisure destination of its kind in the kingdom, with a unique seafront location in the heart of Manama.
Confirming the venue, HCE exhibitions director Ahmed Suleiman said: "Gulf Property Show at The Avenues – Bahrain will feature bespoke uniquely designed shell scheme platforms for developers to showcase their real estate projects."
"The design developed by Colours will ensure a 360-degree view of all the participating developers," he added.
More Stories