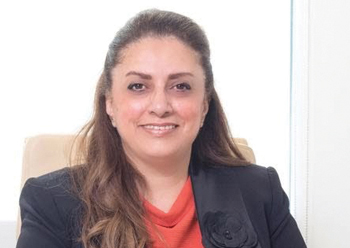 Women in spotlight
October 2018
Dr Shetha Al Zubaidi* will be talking on key challenges faced by women in construction at the Women in Construction Seminar during The Big 5 Show in November. Here, she provides an insight on the female workforce in the building industry:
What are the main challenges faced by women in construction today?
The construction sector is typically a male-dominated industry and presents a major challenge for equal opportunities for women.The number of women in construction has grown over the last decade, but we are still far outnumbered. The major barriers to women in construction are discrimination, isolation, harassment, overall lack of work, image of the industry, career knowledge, culture and working environment, family commitments, male-dominated training courses and recruitment practices.
How have things changed in Dubai?
The presence and status of women in engineering has improved dramatically over the last half century. However, the progression of professional women into positions of leadership has been slow. Women working in construction is on the increase: 37 per cent of new entrants into the industry that came from higher education are women, proving that this industry is quickly becoming one for the girls too! The UAE ranked Number One in the Arab world on empowerment of women in 2014, according to the Arab Women Foundation. In Dubai, the women have a lot of opportunities within the world of engineering, but I still think we have some way to go before both sexes are equally represented in construction leadership positions.
What actions do you encourage to empower women in the field?
There is clearly a pool of talented young women entering construction but keeping hold of this workforce appears to be an issue. Women seem to be dropping through the cracks of the career pipeline. Retention of our female workforce is the biggest issue. The most significant reasons why you haven't got enough women in the senior side of the industry is the barriers they face re-entering the workplace after having children. But if the industry is to deliver the billions of essential infrastructure projects the country has lined up, it is essential to keep this workforce in place and attract them back into the industry after a career break.
* Dr Shetha Al Zubaidi is the CEO and partner of Brookson Project Management, one of Alfahim Avenue Investment Group companies. She has international experience in UK and the Middle East for a full range of development management extending over 25 years.
More Stories