UAE Focus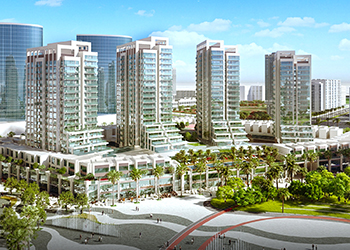 Nakheel seeks bids for island towers...
April 2017
Nakheel has floated four separate tenders for the construction of Deira Islands Towers – each involving a cluster of four residential properties – coming up at the heart of its 15.3-sq-km Deira Islands coastal city in Dubai.
The tenders cover the construction of four clusters (Cluster A, B, C and D), each consisting of four residential towers besides 65 podium villas and the development of 3,190 sq m of retail and F&B (food and beverage) space.
Deira Islands Towers will boast 16 residential towers – containing over 2,600 one-, two- and three-bedroom apartments as well as 256 townhouses – spread over four clusters, each featuring a swimming pool, recreation facilities and a retail podium with an array of shops, restaurants and services for on-the-doorstep convenience, stated the developer.
The tender documents are available for a fee of Dh35,000 ($9,526). The last date for submission is April 9.
More Stories