Regional News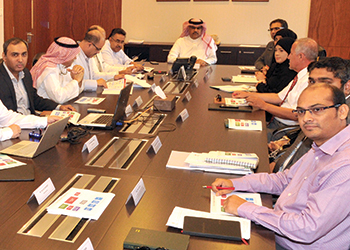 $1bn Bahrain medical city makes headway
September 2017
Bahrain's Ministry of Works, Municipalities Affairs and Urban Planning will be carrying out the infrastructure works for the $1-billion King Abdullah Medical City, a massive healthcare project coming up in the south of the kingdom.
A financing contract worth BD16.5 million ($43.4 million) has been signed between Bahrain government and the Saudi Development Fund in this regard, stated Ahmed Al Khayyat, the works affairs undersecretary at the ministry.
The scope of work includes the main 66 kV power station, a sewage treatment plant, water collection tanks besides sewerage, irrigation and stormwater drainage networks. The ministry will also handle the internal and external roads networks, lighting, telecommunication network and aesthetic works, he added.
The medical city project is being funded through a grant from the late Saudi King Abdullah bin Abdulaziz Al Saud and will be built on a one-million-sq-m plot donated by His Majesty King Hamad at Durrat Al Bahrain.
More Stories