UAE Focus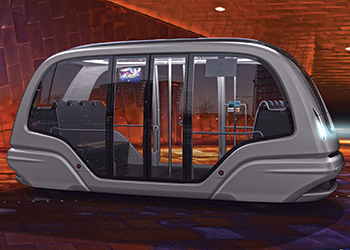 Driverless vehicles to link Bluewaters
April 2017
Dutch technology firm 2getthere has won a contract to deliver a new automated vehicle system in Dubai that will link the Bluewaters waterfront destination to the city's metro stations.
2getthere will implement the project through its Middle East joint venture with United Technical Services.
The innovative transport system will have a capacity of 5,000 people per hour per direction.
The automated vehicle connection between Bluewaters and the metro is set to become the largest of its kind in the world and is considered an example of the future of autonomous transport solutions.
Bluewaters Dubai is a landmark project by UAE group Meraas Holding in Dubai which is under construction 500 m off the Jumeirah Beach Residence (JBR) coastline and near the Dubai Marina.
The centrepiece at Bluewaters will be Ain Dubai, the tallest and largest observation wheel in the world.
The automated transport system at Bluewaters will feature 25 driverless GRT (group rapid transport) vehicles capable of carrying 24 passengers each, connecting stations on the island and Nakheel Harbour and Tower Metro Station 2.5 km apart.
The capacity will initially be 3,350 people per hour per direction, with the possibility to increase to 5,000 people per hour per direction. The trip time will be approximately 4.5 minutes.
More Stories