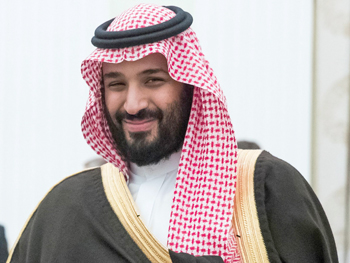 $500bn mega futuristic city to come up
November 2017
Saudi Arabia's Crown Prince and Deputy Prime Minister Prince Mohammed bin Salman bin Abdulaziz Al Saud has announced a new $500-billion city, Neom, aimed at turning the kingdom into a leading global innovations hub and offering its inhabitants an idyllic lifestyle combined with exceptional economic prospects.
The futuristic city will be built to run entirely on alternative energy. Set to be the world's first independent special zone stretching over three countries, Neom will become a new vibrant destination located in the northwestern region of Saudi Arabia, along the Red Sea coastline near Egypt and Jordan.
Unveiling the mega masterplan, Prince Mohammed said: "Neom was born from Saudi Arabia's Vision 2030, which aims to see the country develop into a pioneering and thriving model of excellence in various and important areas of life.
"It stretches over 26,500 sq km of land and extends across the Egyptian and Jordanian borders, rendering Neom the first special economic zone to span three countries."
"Neom will focus on nine specialised investment sectors and living conditions that will drive the future of human civilisation: Energy and water, mobility, biotech, food, technological and digital sciences, advanced manufacturing, media, and entertainment with livability as its foundation," remarked Prince Mohammed, who is also the chairman of the Saudi sovereign wealth fund Public Investment Fund (PIF).
"The focus on these sectors will stimulate economic growth and diversification by nurturing innovation and manufacturing, to drive local industry, job creation, and GDP (grosss domestic product) growth in the kingdom," he stated.
Prince Mohammed said the site will also become the main entrance to the King Salman Bridge, linking Asia and Africa, which will add to the zone's economic significance.
With the ambition of becoming one of the world's future economic and scientific capitals, in addition to being the future commerce capital of Saudi Arabia, Neom is set to attract new foreign direct investment that will contribute to PIF's long-term growth strategy aimed at strengthening the Saudi Arabian economy.
The Deputy Premier said Neom is being developed to be independent of the kingdom's existing governmental framework, excluding sovereignty. It will adopt a regulatory framework that fosters technological as well as societal innovation and entrepreneurship in accordance with international best practices.
"Neom will be constructed from the ground-up, on greenfield sites, allowing it a unique opportunity to be distinguished from all other places that have been developed and constructed over hundreds of years and we will use this opportunity to build a new way of life with excellent economic prospects," explained Prince Mohammed.
More Stories