Regional News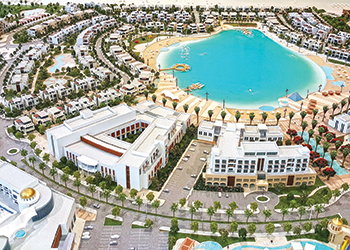 Oman to launch tourism complex
May 2017
Oman's Ministry of Tourism is set to sign an agreement with Palm's Beach Company to develop the RO265-million ($688.22 million) Al Nakheel Integrated Tourism Complex (ITC) in South Al Batinah.
The project, overlooking the Sea of Oman, in Barka, will stretch over 500,000 sq m. It will include an artificial lake and an entertainment centre.
The complex is being developed in a mixed-use resort style including a lagoon promenade, a shopping mall, a traditional suq, three hotels as well as residential and commercial properties.
The hotels will have a total of 530 keys. There will be also 259 villas, 55 townhouses, 266 apartments and three serviced apartments buildings with 476 units.
The complex, to be completed in Q4 of 2018, will also include an international school, various restaurants, a water park, recreational facilities, and other services.
Palm's Beach Company is part of Alargan Towell Investment Company.
More Stories